The Jewish Continuity Ark at Temple University Hillel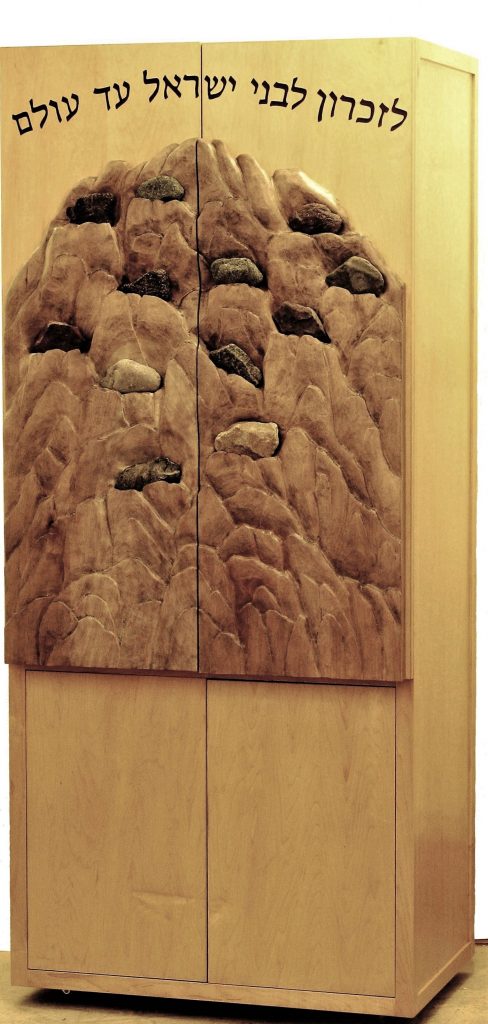 This portable ark is inspired by the continued Jewish presence at Temple University spanning multiple generations. The design symbolically expresses hope for the continued vitality of Jewish life, both at Temple and throughout the world.
The design illustrates a passage from the Book of Joshua, in which the Israelites commemorate their crossing the Jordan River and entering into the Promised Land. Each of the twelve tribes take a stone from the Jordan and place them together "as a monument for the Children of Israel forever" ( Joshua 4:7 ). The relief-sculpted ark doors with a rocky tableau evoke the natural rock formations of the Jordan rift. The actual stones that are mounted on the sculpture also serve as door handles, encouraging tactile interaction with the ark by its users.
---